Don't Forget These Important SEO Factors
Do you still remember a time when search engine optimization or SEO meant publishing lots of articles with your targeted keywords present in each sentence? You may cringe at the thought, but yes, it wasn't really long time ago when company blogs and websites would be filled with content of questionable quality and don't have a lot of substance. And guess what? A lot of companies pinned a lot of their hopes on this kind of content, expecting their search engine rankings to be on the high end.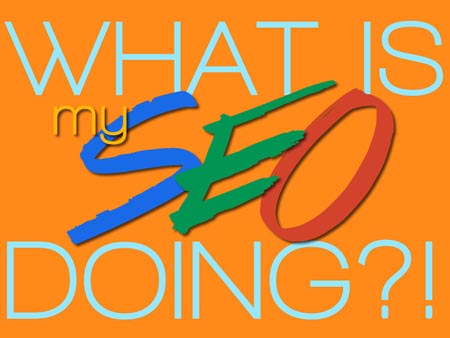 Of course, these days, those strategies don't have a chance of working, as SEO has evolved into a dynamic combination of science and art. Digital and online marketers are now required to understand the factors that directly affect rankings in search engines, prioritize the intent of search engine users, and publish only content that attracts both users and search engine algorithms with high quality and value.
These days, to rank high and above the competition, you need to understand that search engines consider particular factors as they evaluate and rank a site's content. Let's talk about the most important of these factors: content, links, and site structure.
Content still rules
Perhaps one of the most common adages attributed to digital marketers is "Content is king." That line turned from expert opinion to a commandment in 2011, when Google rolled out its algorithm update named Panda. During that update, Google declared that from then on, content will be the primary factor they will consider when ranking websites. Any piece of content to be published online, in whatever form it will be in, should have depth about a specific topic, should be written well, and provide value to the person reading it.
Optimizing content during creation is done by ensuring that your content is audience-centric and follows the recommendations laid out in the previous section.

(Via: https://www.searchenginejournal.com/seo-101/content-important-seo/)
How are your links?
There was also a time in SEO's 20+ year history when it was all about links. All efforts were exerted to make sure a site has loads of links, as it is deemed that the more links a site contains, the more important it is.  That practice has experienced minute changes, because as it was before, links are still counted, like votes in an election.
However, site rankings are now affected by the quality of links being used for the purposes of ranking. Thus, now it's not just all about the number of links, but the quality – relevance, meaning – of these links to where they are linked to.  After all, search engines have also utilized link ranking, a method of ranking links where their relevance and popularity are measured accurately.  Thus, practitioners of old habits like stuffing links to their sites for the sole purpose of having an inflated number of links can suffer from link rot.
Link rot is two things:

The natural disappearance of links.

All links eventually disappear. This happens when publishers update a website.

A gradual reduction of link power that every link undergoes.

New pages push older pages away from the home page, reducing link power.

(Via: https://www.searchenginejournal.com/link-rot-solutions/349270/)

Site Structure
With most SEO efforts exerted on researching and targeting the best keywords, other considerations such as the structure of the website take a backseat. However, it should be noted that website structure should not be ignored, as it greatly affects SEO. But to be clear, a website's structure is NOT about how it is designed or how it appears physically, but rather on how its individual pages are arranged and inked. The organization of the pages should be in a way that must make it easy for both Google (and other search engines) and users to navigate the website. Site structure also includes the structure of your pages' URL, as events such as renaming, rebranding, or site revamp or migration can affect this.
The most common reason to change the structure of your URLs is during a company rebranding, site migration or redesign where some site defining element like domain name, product types, topical focus, or platform changes no longer allows you to keep the same URLs.

(Via: https://www.searchenginejournal.com/changing-url-structure/325249/)
Looking for experts to assist you in the highly competitive world of online marketing? Let us at All Systems Go Marketing help you. Get in touch with us about your digital marketing strategy today.